I haven't gotten him painted yet, but here is my second Steam Knight. The Dreadknight.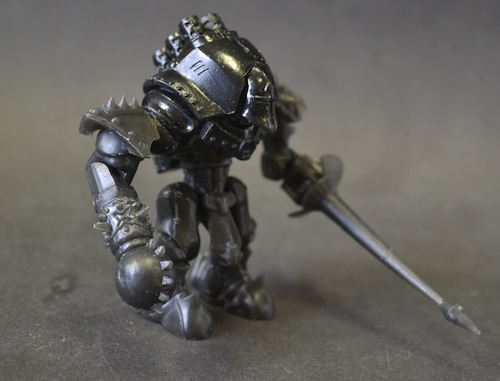 Grr, Stop making such wonderful things! I need to make guys to be able to contend with these!
This guy's totally badass, Asphalt! Pairs really well with the other kickass design!
You're killin' me
I haven't had time to be creative for almost 2 weeks.
...and so many projects that have to be finished before I can just have fun.
wow.. lovin what you did with him... this one's totally kickass... i love the bulkness shown on him.


absolutely great work
Fantastic work! I am absolutely lovin' these guys!
Awesome sauce bro, he is even cooler, the bulk really makes him look great.

_________________
-DR
Holy flurking shnit!!! I...want one. I need that In my life.
SSSensational!!!! You have out done yourself sir, that is by no means a small feat.
---
Permissions in this forum:
You
cannot
reply to topics in this forum