ok I got my three backpacks molded and cast. No paint yet though.
So here is the gist. They exist on an Air planet. There is no ground as we would know it. There are however large floating island and small continents. the absolute largest being approximately the size of Rhode island. These islands are controlled by the various clans. Each clan has a distint style and mind set that sets it apart from those around it. It is this devision of philosophies, not race that divide the planet.
They Call themselves Techna, Scrappers, and the Sanguine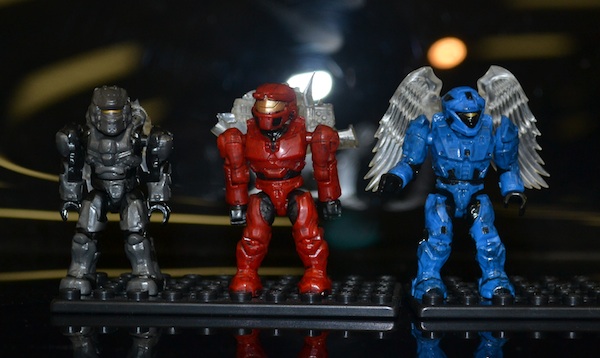 The Techna pride themselves on their technology and micronization. Their gear is small, compact, and fast. They value intellect and creativity.
The Scrappers are a scavenger society where might makes right and improvisation is the key to survival.
The Sanguine are a theocracy who view themselves the chosen of the divine and above all those around them. Faith, strict adherence to doctrine, and near fanatical loyalty to the ruling council are trademarks of a true Sanguine.
The names may change a bit as I write up the idea. I also want to make up signature packs for a few more clans. I am also thinking of using the packs and clan descriptions as a starting point for a group project if anyone would be interested. So what do you think?
Last edited by Asphalt on Tue Mar 26, 2013 12:06 pm; edited 1 time in total
I am sure these rock, but that pic is really small.

_________________
-DR
Whatchu talkin bout willis?
they look awesome indeed.

_________________
-DR
Incredible! I love each one, in particular the angelic wings. I've been toying around with variations of jetpacks as well, should have some pics up soon as I get my schedule cleared... Too much to do to try to find good work!
Hot dayum! Those are awesome. The angelic wings are my fave. Any chance of these getting casted for the rest of us?
I have two copies of each made at the moment, when I get a couple more done I will let you know.
Asphalt wrote:I have two copies of each made at the moment, when I get a couple more done I will let you know.
Similar topics
---
Permissions in this forum:
You
cannot
reply to topics in this forum